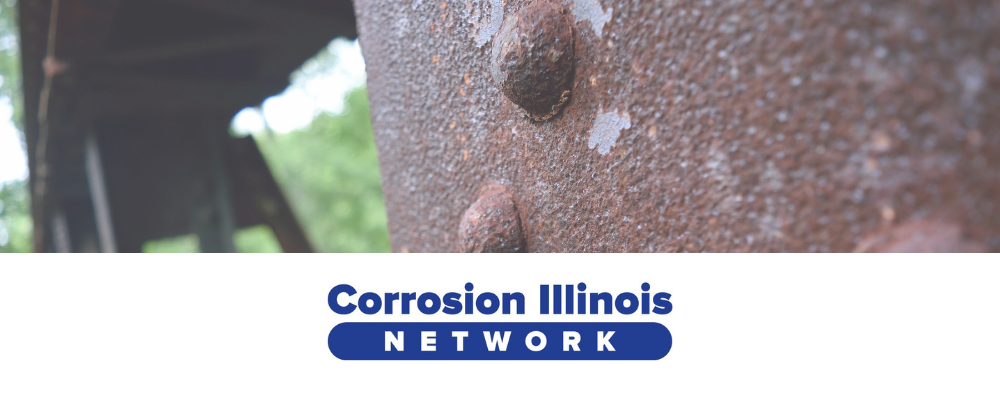 A new resource for community infrastructure stakeholders
The TCDF is proud to announce the creation of the Corrosion Illinois Network and the launch of the Corrosion Illinois website.
The Network is part of the ongoing work of the TCDF to promote the protection and expansion of community infrastructure assets to drive economic development and safeguard public health.
Representing a primary resource for infrastructure stakeholders in Illinois, the Network will focus on educational programs, technical assistance, and training opportunities in corrosion prevention and mitigation. Corrosion is a major cause of structural failures that shorten infrastructure asset life, incur unnecessary costs, limit systems' capacity to accommodate community growth, and threaten public health and safety.
The Network will partner with corrosion authorities such as the Association for Materials Protection and Performance (AMPP – formerly NACE and SSPC) and regional experts to offer online and in-person educational programs for engineers, architects, specification writers, facility owners and operators, and municipal officials in combating corrosion and maintaining strong, sustainable infrastructure.
Continuing education credits required by many government entities and professional organizations will be offered in conjunction with many programs.
In addition, the Network and its website will function as a clearinghouse for information on corrosion industry advancements, public policy, current issues, and best practices.
"We have a major challenge in front of us as a state and as individual communities to shore up our aging infrastructure," said Todd Dotson, TCDF Executive Director. "The Corrosion Illinois Network aims to be a partner in meeting that challenge. The educational opportunities and other information we will make available through the Network will be applicable to all jurisdictions and systems across the state. A key part of the TCDF's mission is helping to build strong communities, and the Corrosion Illinois Network takes a giant step forward toward fulfilling that mission."
The Network presented its first program this spring – an overview of the Illinois Environmental Protection Agency's new regulations that aim to strengthen community water supplies by establishing new standards for corrosion prevention and mitigation work. The program recording is available here.
To join the Corrosion Illinois Network for free, simply click here. More information on upcoming webinars and other program offerings will be announced soon to all members.
---