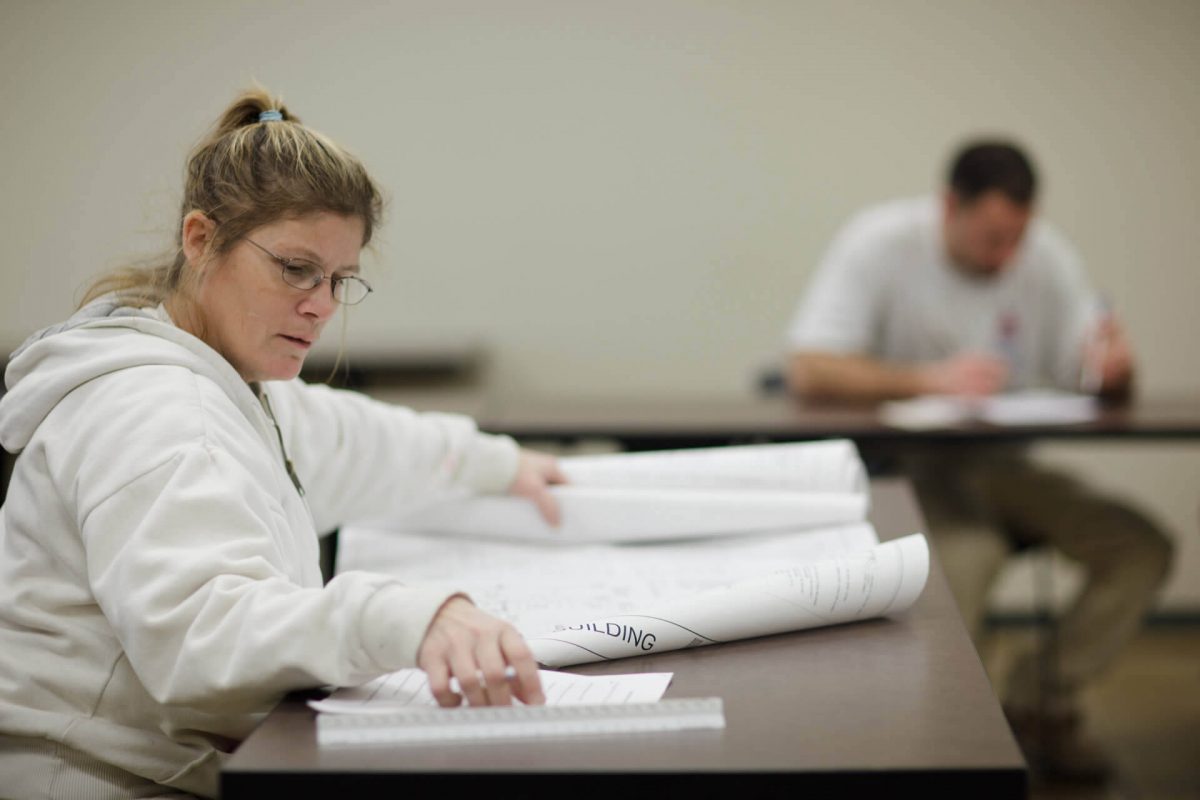 In December of 2019, the three International Union of Painters and Allied Trades (IUPAT)-affiliated District Councils with primary jurisdiction in Illinois and their allied Contractors Associations agreed to form a new labor-management alliance to help communities across the state achieve their community and economic development goals. That alliance, which became the TCDF, will celebrate a milestone next month as it reaches two years of operations.
From the start, the TCDF's work embodied the belief that everyone has a right to economic opportunity and that communities benefit when more individuals have the means to fully participate in their local economies.
During the historic period of turmoil and uncertainty brought by the COVID-19 pandemic, the TCDF has stayed true to its vision of helping to foster inclusive growth. Through this vision, the organization focused its work on community empowerment through four critical areas of community and economic development: infrastructure resilience, workforce development, economic opportunity, and housing balance. According to TCDF Executive Director Todd Dotson, "TCDF partners recognized from the beginning that we all wanted strong communities for our members and employers to live and work in, and as a construction trade we were uniquely suited to work in these focus areas."
One of the primary activities of the TCDF over the last two years has been to produce original programming that provides new insights into community and economic development issues. To that end, its inaugural program featured a panel of all-star experts in the innovative branch of economic development known as community wealth building. Other programs have included an outlook on the future of infrastructure investment and spending in Illinois and nationwide, as well as an informational program on the ins and outs of new rules adopted by the Illinois Environmental Protection Agency at the end of 2020 to protect critical water supply infrastructure.
The TCDF's work in community infrastructure resilience quickly grew into a new initiative, called the Corrosion Illinois Network. Developed to be a "concierge service" for infrastructure stakeholders across the state, the Network provides educational programs, technical assistance, and training opportunities in corrosion prevention and mitigation. Through the Network, the TCDF has begun partnering with community water system owners and operators by funding and facilitating the development of plans for maintaining critical system assets such as water tanks, pumping stations, and treatment plants. In doing so, the TCDF helps communities reduce long-term operational costs, protect public health and safety, and maintain robust water systems that are critical for growth.
The TCDF sees a bright future ahead. Moving forward, the alliance plans to add a workforce development initiative to its project list when it partners with the training facilities at each District Council to create a pre-apprenticeship program in industrial coatings application. Work in this field, which is essential to corrosion prevention and mitigation, is both demanding and highly technical. It is also an area that provides significant opportunities for career advancement and household-sustaining employment. "This is a natural space for us to be in," said Dotson. "While helping communities keep their infrastructure assets healthy, we want to make sure we are training the next generation of industrial coatings specialists, so the bench strength is there to support the industry."
The TCDF specifically hopes to use its new program to increase the number of women and minorities entering careers in the finishing trades and will be partnering with workforce development organizations across the state to do so.
---